FEEDING BUNKERS
Rectangular or square bunkers that can be loaded by wheel loaders
The content of feeding bunkers vary between 10 to 200 m3
The bunkers are equipped with a sliding bottom discharge system (hydraulically actuated) that the product compulsively moved to a screw conveyor in the bottom of the hopper.
The bunker can be supplied in a completely coated steel and/or stainless steel construction. Optionally, a concrete hopper ca be used in witch the discharge system will be mounted.
If the bunker is situated beneath street level, it is also possible to load the bunker by tipper vehicle.
Bunkers with a large volume mounted at street level can also be loaded with container lorries with unloading function (dump truck or trailer with walking floors).
The discharge bottom is such a strong construction that a filled truck can drive over it.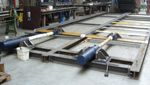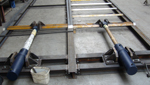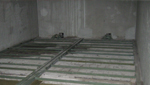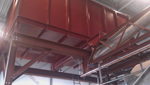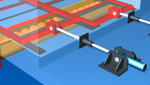 Specificaties